This week has been busy! Jeff has been off of work, we had Thanksgiving, Jeff and I went Black Friday shopping, decorating the house for Christmas inside and out...Oh yea and Jack the Elf has been with us since Thursday morning. Today he even brought the kids some Christmas movies :) We have had a lot of quality time together this week....Some pics :)
Baking pies with mom....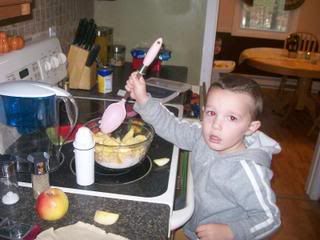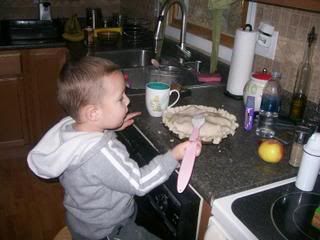 Decorating our tree
The tree looks so much better in person!
Finally our Elf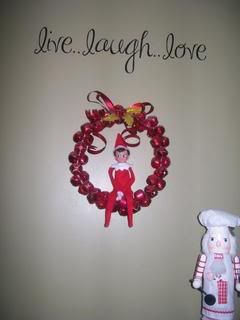 Poor Nemo was so scared all day
Making Friends